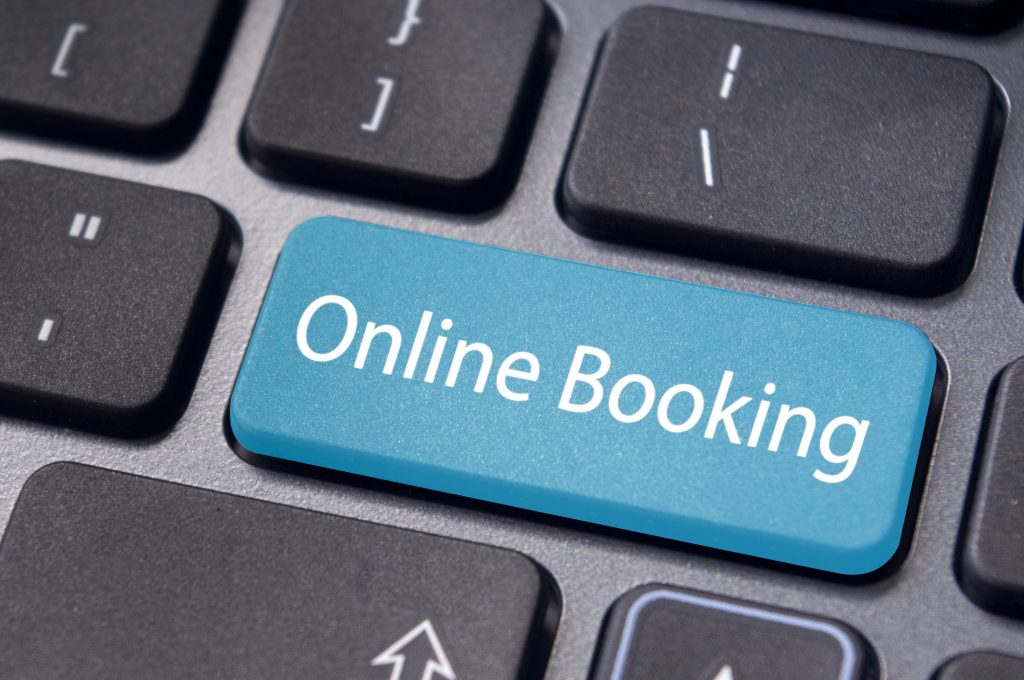 Most independent holiday cottage owners are aware of the benefits of having an online management and booking system. We read how it will generate new bookings and save us money and time. We know that customers visiting our websites expect to find up to date rates and availability, and many prefer to be able to book their holiday instantly. If not, they could go elsewhere. In addition, we are aware that booking software reduces repetitive tasks such as replying to email enquiries one by one, sending out booking forms and arrival information and going to the bank to pay in a cheque. It also removes the risk of guests double booking and enables owners to take bookings 24/7.
However, the thought of setting up a booking management system and accepting online payments can still be a bit daunting. Perhaps your current system is working 'just fine', and the thought of having to get to grips with a new system makes your head spin. Maybe you don't want to 'lose control' of your booking system and you fear accepting online payments will be expensive and you won't have that initial contact with your guests. In addition, it is hard to know which company is the best one to use. At first glance there is a lot of technical jargon and the different companies all seem to be talking about the same thing, so which is the best one for you?
This article aims to highlight the main things to consider when looking at online booking management systems and some of the main companies that provide them. As with so many things in the holiday rental market, there is no one size fits all and different companies will suit different holiday house owners who have different needs and requirements. This list is not exhaustive but aims to provide you with a starting point to building your own efficient online management and payment system.
What is an online booking management system?
An online booking system helps you to manage the day to day tasks of the booking process. Emails will be automatically generated to send payment reminders, booking forms and arrival details. You will be sent reminders and 'to do' lists for those jobs that the computer can't automatically do for you! Assuming you use more than one advertising platform it is possible to synchronise your availability calendars. Most systems also enable you to take online payments. In a nutshell, it makes the booking process much easier and less time consuming for both you and your guests.
Having an online booking system is also likely to increase your bookings as it catches potential guests when they are looking at your property and allows them to book at times of the day that you might not be available. For example, some people might start browsing for a holiday once the kids are in bed and they can relax with a glass of wine. If something they like catches their eye and they can book it there and then, they are more likely to book rather than waiting until the morning when they are back at work and the moment is lost. It also allows people from different time zones to make a booking when you might be asleep.
Supercontrol claims that by using their booking system you will spend 80% less time per booking, you will get 50% more website bookings and 60% of guests prefer to book online.
It is unlikely that you will find one product that will do everything to suit your specific needs perfectly. It is important to decide what functions you really cannot live without and which ones you are realistically unlikely to use. Here are a few things to consider when comparing online booking management companies.
OTA (Online Travel Agency) versus online booking company
If you advertise your property through an OTA it is possible to use the OTAs default booking system to manage your bookings. However, you need to be aware that you will be bound by the OTAs rules and regulations which might not suit you. For example, some OTAs allow their guests to cancel up to 24 hours before arrival. Others will hold onto payments made by the holiday makers until after they have checked in, even though the holiday might have been booked months in advance. Most OTAs do not allow you to have direct contact with the owner until after the booking has been confirmed and the deposit paid. Some guests like to be able to speak to the owner before making a booking.
Most online booking companies will allow you to dictate your own rules and set your own policies and procedures.
Costs
Probably the first thing you are keen to establish is how much a new online booking and management system is going to cost. Obviously the cheaper systems will offer less, so you need to work out exactly what your priorities are and what your rough budget is. Some companies offer more than one system so it may be possible to start with a cheaper package and upgrade as and when you need to.
Make sure you add up all the individual costs as some systems have additional fees. As well as the subscription charges you need to check whether you will be charged a fee for each booking. Some systems will have set-up costs, costs for handling credit card payments if you choose to accept them and extra charges for simple updates or adding additional users such as property managers or cleaners.
Channel Manager and iCal
Most online booking systems talk about 'Channel Managers'. A Channel Manager will synchronise key information across multiple booking websites. This is most commonly used for availability calendars. Once a booking is confirmed it will automatically update your availability calendars across all the different websites on which you advertise. The Channel Manager for some online management systems also synchronises pricing, listing content and photos across multiple sites. This obviously saves time and also removes the risk of double booking.
An online booking and management system does not necessarily need a Channel Manager to synchronise calendars. This can also be done through an iCal (short for iCalendar) feed. iCal is a digital format that allows calendar information to be shared between different calendar applications. It can be used as a way to synchronise bookings between calendars on various OTAs as well as independent booking sites. For example, Independent Cottages can take a feed from any website that offers an iCal feed which will automatically update your availability calendar on the Independent Cottages website.
Online payments
Alongside online management systems, it is likely that you will also want to be able to take payments online. Not only does this make the booking quick and simple, but it is also the most secure way for guests to pay for their holiday. Given the recent documentation of holiday rental scams many holiday makers prefer the security of paying by credit card rather than making a bank transfer. Under Section 75 of the Consumer Credit Act, any purchases that are between £100 and £30,000 are protected by your credit card provider. Offering online booking will therefore give you a competitive advantage which is likely to increase your occupancy rates.
Most online payment systems are easy to set up. The most common online payment methods used by holiday house owners include WorldPay, Wave, TransferWise, Stripe, Square and SagePay. Paypal is another popular payment method. However, Paypal payments are not technically covered under section 75 like credit card payments. Alternatively, you can use an online booking system that has a payment system built into it.
Before you choose which online payment method works best for you it will be important to consider the different transaction rates that they each charge, whether there will be subscription fees on top of this, how quickly the money will be in your account, and whether guests have to create an account to make a payment. Whilst online payment systems are going to involve a little extra cost, they are also likely to secure extra bookings, and when compared to accepting on-line bookings via an OTA, they are likely to be cheaper and provide faster access to funds. You can find out more about taking credit card payments here.
Considerations when choosing an online booking system
Flexible booking
Some systems offer instant booking, whilst others give you the option to review enquiries before accepting them. Sometimes you will receive a booking enquiry that is not a good match for your property. You might therefore prefer the opportunity to review the enquiry before you decide whether to decline or accept it and process the payment.
If you do offer instant booking it is a good idea to ensure that guests still have the option to contact you in case they have any questions. Some guests prefer to speak on the phone and like to be reassured that they are booking their holiday with a genuine rental owner. After all, this is one of the benefits of booking direct! Many owners also like to build rapport with their guests to ensure that they get the most out of their holiday as well as ensuring that they don't arrive with unexpected pets or additional guests.
Easy to use
It is essential that your guests find your booking software easy to use and that they feel secure using it. If they find your website frustrating they are likely to go elsewhere.
It's also important that the software is compatible with ipads, tablets and all mobile devices. More and more people now book their holidays on their phones and if your system doesn't work properly they will switch to another site.
Technical issues
It can take time to get used to new systems and technology. If you experience any difficulties, you'll want start-up guides and technical support on hand to answer any queries. Check what technical support is on offer. Is it via email, live chat, telephone or training videos? Also, is there a time zone difference? It is not helpful to have to wait several hours to get an urgent problem sorted out because there is a time difference between you and where the helpdesk is based.
Check that the software is updated regularly. This shows that the company is constantly improving and is keeping up to date with recent developments. It is also important to check how much downtime the site has as guests should be able to book your property 24/7.
Which online booking company to use?
Before you choose a provider you should be able to have a free trial to play around with all the features so you can get a feel for how it works, whether it meets your needs and how user-friendly it is. Here are some of the most popular companies that you might consider using.
Supercontrol
Supercontrol is a comprehensive property management system which is popular with owners, managers and agencies. It offers an extensive booking system, marketing and guest management tools, as well as reporting and analysis features.
Online payments
Supercontrol is fully integrated with HolidayrentPayment, Sage Pay and Secure Trading. Deposits, payments and refunds can be paid by guests entering their card details directly onto the booking form. Supercontrol can also connect you to other payment providers such as PayPal, Barclaycard and WorldPay, but guests will be directed away from your website to one of these third party sites to make their payment. For a summary of the features of the main processors Supercontrol integrate with click here.
Bookings are provisional so you can choose whether you want to decline or take payment and confirm the booking.
Channel Manager
Supercontrol integrates with over a hundred booking websites, including Independent Cottages, and a number of OTAs as well as numerous smaller agencies. As well as linking up all your different calendars it is also possible to synchronise pricing and listing content.
Cost
Prices start at £410 for one owner, plus a set up fee of £250. There is also a 1% service fee on bookings via Airbnb, Booking.com, Expedia, HomeAway and TripAdvisor.
Holiday Bookings Online
Holiday Bookings Online is a booking software that claims to be easy to set up and easy to use. The system lets you to manage your bookings, prices and booking preferences, including short breaks and special offers. There is also the option of having your booking pages customised to match your website design.
Online payments
There is a wide range of payment choices offered through Holiday Bookings Online including over the phone, bank transfers or online payments which can be made through PayPal, Stripe or a merchant account. You can choose which payment option you offer to your guests, and whether you want to offer them more than one method or not.
Bookings are instant so you are unable to review them before payment is made. However, the Channel Manager system ensures that your availability calendar is always up to date. You can get in touch with the guests as soon as they have made a booking.
Channel Manager
Holiday Bookings Online has a Channel Manager system that will automatically update your availability calendar on the most popular advertising sites.
Costs
Prices start at £99, plus a £39 set up fee (plus VAT). There are additional costs for extra packages and additional houses. You can have a 15 day free trial.
Bookalet
Bookalet offers the full management of the booking process from an availability calendar, correspondence with the guest, payment tracking and final invoicing. They pride themselves on being easy to use, claiming that you will be 'up and running within 10 minutes of signing up for your free trial'.
Online payments
You can accept online payments via a Merchant Services Account through a selection of payment providers including PayPal, Stripe, Worldpay, Sage Pay, Secure Hosting, PaymentSense and Barclays ePDQ. You can choose whether you want to accept instant online payments or if you would prefer the request to come through as a provisional booking which you can review before the payment is processed.
Channel Manager
You can manage all your availability calendars, including from Independent Cottages and OTAs, from a single Bookalet account to minimise the chances of double booking.
Cost
Bookalet offers three different packages – Lite, Gold and Agent. It depends on how many properties you have and what your needs are as to which package is best for you. The cost ranges from £115 to £189 (plus VAT). There is no set up fee for the Lite and Gold packages. There is a £100 set up and support fee for the Agent package.
For an extra fee (between £149 and £179 plus VAT) you can also build your own website through Bookalet. You have a 30 day free trial.
HolidayRentalManagement
HolidayRentalManagement (or PIMS) is popular with owners who have one or two holiday rentals. It is a rental management system that allows owners to be flexible and manage their booking process in a non prescriptive way. Once you have decided what steps need to be taken through the booking process, PIMS will send emails, generate daily 'to do' lists and reminders, and keeps track of all payments received. It will also help monitor the performance of your listings and track bookings over time.
Online payments
There are two main different processes for taking online payments with PIMS. It is up to you which one you choose and how you offer them. Firstly, after a guest confirms that they would like to make a booking you email them with a link to a booking form which gives them a variety of options on how they would like to pay. They are then redirected to the appropriate site to pay securely. Secondly, you can offer an instant booking form on your website. The guest completes all their details on the form, and if their details are all OK according to you own set of rules, they can then go on to instantly book and pay. Online payments can be processed through either PayPay or Stripe.
Channel Manager
PIMS is not strictly speaking a Channel Manager. However, they do synchronise calendars with a wide variety of listing sites using the iCal system. They can export to a long list of sites and import from any site that supports iCal.
Cost
Packages range from £29 to £229 per year. There is no set up fee and a no quibble 60 day money back guarantee.
Free to Book
Free to Book offers a no contract, no obligation, no cost booking engine for your website. When you are ready to expand you can opt into their Plus+ services for a fee. Free to Book is a low cost option which allows you to take bookings and payments online.
Online payments
The payment system built into Freetobook is called FabPay. It is a secure payment system that can be used online, over the phone, or you can keep cards for later payment. There is a one off set up fee of £69, plus transaction fees for each booking. If you do not take regular payments FabPay is also likely to charge you a monthly fee. If you just have one or two properties a cheaper option is to use Stripe payments, which can also be integrated into the booking process for £89 (plus VAT) a year. Stripe will also charge a small transaction fee.
Bookings are instant so you are unable to review them before a payment is made. If you advertise your property on other websites you can opt into their Channel Manager package to ensure your availability calendar is up to date.
Channel Manager
Freetobook's Channel Manager is part of their Plus+ services. For a fee of £1 per booking (with a cap of 49 per month) and a £49 one off connection fee per channel there is a wide range of travel sites you can integrate with. You can control your rates as well as your availability.
For £39 a year you can opt into their iCal service which enables you to synchronise your calendar with any other iCal compatible service, which will include most booking sites.

At a glance
Supercontrol
Holiday Bookings Online
Bookalet
Holidayrental Managament
Free to Book
Cost *
From £410 per year, plus a £250 set up free (plus VAT).
Ranges from £99 to £139 depending on the package. Set up fee of £39 (plus VAT).
Ranges from £115 to £189 depending on the package (plus VAT). £100 set up fee for the Agency package.
Ranges from £29 to £229 per year depending on the package. No set up fee. No VAT.
Start up package is free. Optional add ons for Channel Manager, google ads, iCal and online payments.
Trial period
14 day free trial.
15 day free trial.
30 day free trial.
No quibble 60 day money back guarantee.
Free
Synchronise calendars
Yes
Yes
Yes
Yes
Yes for £1 per booking.
Payment gateways
Fully integrated with HolidayrentPayment, Sage Pay and Secure Trading. Can also be connected to other payment providers including
PayPal, Barclaycard and WorldPay.
Paypal, Stripe, Sage Pay and WorldPay.
PayPal, Stripe, Worldpay, Sage Pay, Secure Hosting, PaymentSense and Barclays ePDQ.

PayPal and Stripe.
FabPay payment system is built into Freetobook for a set up fee of £69. Stripe payments can be set up for £89 (plus VAT) a year.
Fully automated online booking
Yes
Yes
Yes
Yes
Yes
Ability to review and either accept or decline bookings
Yes
No
Yes
Yes
No
* Please note that prices were accurate at the time of writing (October 2020).
Next steps
Sometimes it might feel that as an independent holiday cottage owner you will never be able to compete against the OTAs. Their vast marketing budgets and online booking and payment systems give them a reassuringly professional edge. However, whilst reaching the top of google rankings is a different (and arguably bigger) mountain to climb, there is no reason why you can't have your own professional and efficient online management and payment system.
With the right booking software you can save time, money and create more bookings. This article by no means gives an exhaustive list of booking management companies (other popular ones to consider include anytime booking, Bookster, Lodgify and Scrumpy) or issues that you need to consider, but it aims to point you in the right direction to conduct your own research before choosing the company that works best for you.