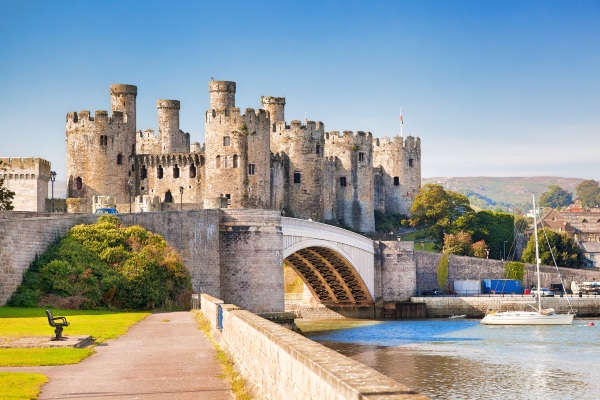 Wales is a country that borders England to the east and is a popular place for a staycation in the UK. Made up of many cities, towns and villages, there are plenty of places to visit in the area.
Charming seaside towns, an abundance of national parks, and many castles and historic homes are just a few of the things that make Wales such a great place for a family holiday with plenty to do. Whether you are looking for stunning natural landmarks or lovely beaches, you won't be disappointed when taking a trip here.
If you are planning a holiday to Wales with kids, this post will help guide you through the top things to do to keep the whole family happy during your stay.
Get a Thrill at Zip World
Zip World is a forest adventure park where you can zoom and zip through the tree tops and bounce deep into the tree nets below. It's a great day out for the whole family that offers lots of thrills and laughs.
If you're staying in North Wales, there are Zip Worlds in:
Rhyl
Penrhyn
Llechwedd
Fforest
If you plan to stay in South Wales, you will find the Zip world in the town of Tower.
There are several adventure courses through the trees which are suitable for a range of abilities, so you can choose the difficulty of the course. This is great for families with little ones as everyone has the chance to get involved.
Wander Through the Wales Ape and Monkey Sanctuary
When looking for things to do in Wales with Kids, Wales Ape and Monkey Sanctuary is a great way to explore the different species that call the sanctuary their home. Located in the Brecon Beacons National Park, it also provides the perfect opportunity to wander through the park after your visit.
The Ape and Monkey Sanctuary rescues and provides homes for many types of unwanted animals, with the main focus on primates. However, when visiting the sanctuary, you will often encounter various other wildlife such as African Savannah cats, meerkats, wolf dogs, horses, donkeys, pigs and more.
A trip to the Ape and Monkey Sanctuary is a great way to spend the day in Wales with kids, as it allows the opportunity to learn about the species alongside getting to see some of the wildlife up close. You will find the sanctuary in Abercrave, approximately 16 miles northeast of the city of Swansea.
Have an Adventure at Go Ape!
Go Ape Tree Top Adventure is in Margam Country Park, Port Talbot. Amongst a range of adrenaline-fuelled activities, here you will find a giant Tarzan swing that drops an impressive six metres!
A trip to Go Ape is an excellent experience for the whole family, as it provides visitors with an exciting day out swinging from tree to tree, hopefully helping to tire out the kids! For the adults, the location offers fantastic sea views that will impress, as well as the chance to test your nerve high up above the ground.
After you have finished adventuring through the woodland courses, there are 1000 more acres of parkland to explore, alongside Margam Castle and the largest deer herd in Wales.
Look for Fairies in the Woodlands
Not only does a wander through the woodland in Wales provide visitors with a stunning setting to spend their day, but it is also one of the best ways to explore the outdoors, as there are abundant animals and plants here. To stop the kids from getting bored, you can make a trip to the forest more exciting by telling the many myths of fairies that have been said to call the woodland their home.
Whatever type of forest adventure you are looking for, there are plenty of options when visiting Wales.
Gwydir Forest
Gwydir Forest, located near Llanrwst in Conwy Valley, is perfect for its mountain views, walking paths through the atmospheric forest and the renowned Maris mountain bike trail. Gwydir is especially lovely in autumn, when the hues of orange, brown and red leaves litter the paths.
Newborough Forest
Newborough Forest is on Anglesey in the southern corner of the island. The beautiful pine forest is excellent for wildlife spotting, with highlights including a colony of red squirrels. It is also great for its small sandy beach at the edge of the woods.
Coed Aber Artro
Coed Aber Artro is located in Llanbedr and is a stunning woodland that hugs the hillsides around River Artro. There is a lot of wildlife here; you might catch a glimpse of wrens and nuthatches whilst walking the paths and hilly trails.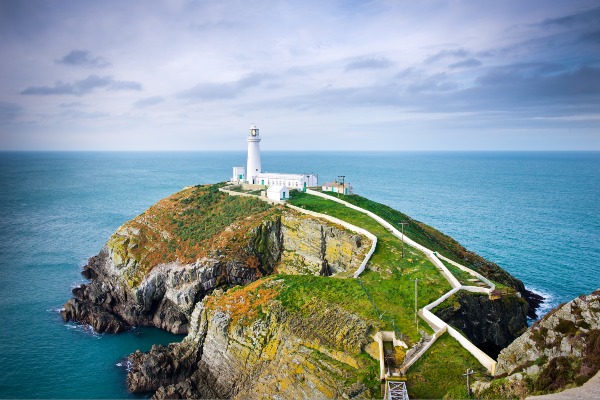 Uncover History at a Museum
Many of the museums in Wales provide an interactive learning experience, which helps to keep kids engaged and entertained. There are plenty of great museums to choose from in the country, so you can decide which one best suits your clan.
We have narrowed it down to our top two must-visit museums in Wales. Below is some more information on each.
Big Pit National Coal Museum
Big Pit National Coal Museum is an excellent option for families visiting Wales that allows you to see what life was like in the mining industry. Its underground tour takes visitors 300 feet below the ground and the mining galleries offer an audio-visual experience. In addition, there are opportunities to see the pit head baths building, which displays four exhibitions that tell the story of coal mining in Wales.
The National Roman Legion Museum
The National Roman Legion Museum is located in Caerleon, Newport and offers opportunities to explore the gallery, exhibition area, barrack room and roman garden. A visit to the Roman Legion Museum will help teach kids about the Romans and how they shaped Britain today, which is great if you're looking to entertain slightly older children. The museum is also free entry, with no need for prior booking.
Discover the Waterfalls
When deciding what to do with kids in Wales, a great option is to find the waterfalls within the area. A day of adventuring is the perfect way to get the whole family into the outdoors, as many trails provide lovely hikes around the falls.
With so many waterfalls to choose from, it can be difficult, mainly if you have limited time visiting Wales. To make your decision a little easier, here are our top recommendations.
Pistyll Rhaeadr
Pistyll Rhaeadr is located up a 4-mile track from Llanrhaeadr ym Mochant, which is the only way to access the waterfall. The name translates to 'the spring of the waterfall' and displays a three-stage cascade with a top drop of 73 metres, which is why it is considered the tallest in Wales. Be warned that Pistyll Rhaeadr can get very busy in summer and, with its limited access, it can become increasingly difficult to get to.
Cwm Gwrelych
Cwm Gwrelych Waterfall is close to the well-known Elidir trail in waterfall country, and sits along the lesser-known Cwm Gwrelych Heritage trail. The walk starts at the village of Pontwalby, just outside of the Brecon Beacons National Park and displays numerous falls along the route. A visit to Cwm Gwrelych is a great way to explore the area with the whole family and count how many cascades you can see along the way.
Henrhyd Falls
Henrhyd Falls is near Coelbren and offers excellent access with a National Trust car park that provides a path to the waterfall. Henrhyd is 27 metres high; the tallest cascade in South Wales, and has appeared in The Dark Knight Rises Batman film. There is access to the waterfall via a 700m path, but be careful when on the track as it can be pretty steep in places.
Visit a Castle
Wales is home to some of the best castles in the UK, with 427 of them to explore. Visiting a castle is an excellent way to spend the day in Wales with kids because the extensive grounds are perfect for exploring and the history of these ancient buildings provides a learning experience for all.
A visit to any of the castles in Wales will give you a great family day full of historical findings and unusual architecture to explore. With so many castles to choose from, here are our recommendations for the top three worth visiting in Wales.
Caernarfon Castle
Caernarfon Castle is a mediaeval fortress in northwest Wales, located in the town of Caernarfon, Gwynedd. It is renowned for being one of the most outstanding remaining buildings from the Middle Ages and sits atop the banks of the River Seiont, providing beautiful views over the water.
The fortress is among a group of castles that belonged to Edward I in Conwy. Family tickets are around £36.60, with adults costing £11.10 and juniors (aged 5-17) £7.80; this makes for an affordable day out for the whole family in Wales.
Conwy Castle
Conwy Castle is 700 years old and is another mediaeval fortress that is exceptionally well-preserved and well worth visiting to experience its history. Previously, those visiting the castle found that full access was restricted, but the circular route is now available to walk entirely since the restoration of the spiral staircase.
Harlech Castle
Harlech Castle is a coastal fortress that sits atop a rocky crag overlooking the dunes below, with the peaks of Snowdonia visible in the backdrop. Walk across the floating footbridge to enter the castle and wander through the grounds. Family tickets are £27.40, adult entry is £8.30, and juniors are £5.80.
Stroll Through the National Botanical Garden
The National Botanical Garden is on 400 acres of the heritage landscape. Located at Middleton Hall in Llanarthne, Carmarthenshire puts you in the perfect spot to wander through the meadows full of flora, dense woodland, waterfalls and cascades. With so much to see and do within the gardens, you will find the whole family entertained throughout the day.
Be sure to check the times before visiting the gardens, as they change depending on the time of year. For example, from 1st April to 31st October, they are open 10:00 – 18:00, and from 1st November to 31st March, the times are 10:00 to 16:00; this provides better daylight hours in winter.
Family tickets to the gardens are £39.75. Adult's entry is £13.75. Children (aged 5-16) cost £6.75, and those under 5 have free access.
Spot the Puffins of Skomer
Skomer Island is approximately 15 minutes from mainland Wales, although due to its seclusion it feels utterly different from the landscape across the water.
Skomer is accessible from the Pembrokeshire coast in South Wales. A short boat trip will take you to an island full of incredible wildlife, raw natural scenery and lovely coastlines.
A key attraction on the island is the lovely beach of Marloes Sands, which also provides excellent sightings of puffins between early April and late July. The Wick on Skomer is said to be another of the best places for sightings, and also offers opportunities to catch glimpses of other spectacular wildlife such as Manx shearwaters, dolphins, seals and razorbills.
The small island of Skomer is only 3 kilometres square, which is great for those hoping to explore on foot, as the small size makes it easily accessible. A visit to Skomer is a wholesome way to spend quality family time, with abundant natural scenery and wildlife helping create a magical experience for all to enjoy.
Summary
The landscape of Wales is full of pristine beaches, historical castles, deep valleys and impressive mountains, making it an excellent place for families who seek lots to do.
If you're planning a family getaway to Wales and are looking for somewhere to stay, why not check out our range of stunning cottages in the area. Alternatively, contact the team, who will be happy to provide you with any more information you may need.